dingding18
Carapupuce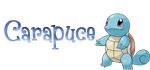 Hors ligne



Inscrit le: 02 Oct 2010
Messages: 18


Posté le: Mar 16 Nov 2010 - 04:01

 

   Sujet du message: A Path the world isn't meant to see

---

A Path the world isn't meant to see





Path.com has quite the vantage point from its San Francisco offices.

(Credit: Caroline McCarthy/CNET) SAN FRANCISCO--The offices of Path float 40 stories above the city in one of the upper

floors of a residential tower just a block away from the waterfront, where the hallmarks of a young start-up--fridges of Red

Bull, whiteboards awash in colorful scribbles, the glow of massive Mac desktop monitors--colonize what would normally be

coveted apartment space for one of San Francisco's most financially fortunate. There's a balcony with sweeping views of the

Bay Bridge and the waters underneath, where on this sunny fall afternoon a lone kayaker in a bright-orange craft flits around

uncomfortably close to industrial boat traffic.
power leveling wow
Safely tucked away from the chattering, eavesdropper-friendly office spaces, neighborhood coffee shops, and bars where most

San Francisco start-ups take root, Path's headquarters have a feel of forced remoteness and above-the-fray distancing. This

is appropriate for Path itself: launching tonight after a deliberate attempt to stay in "stealth mode," Path is a mobile

application that tries to carve a space for itself in the increasingly public world of share-everything social media by

offering a service that its founders say is intended to be thoroughly private and intimate.


Path co-founder Dave Morin is best-known for having orchestrated and marketed the launch of its developer platform.

(Credit: Dave Morin/Facebook) Before hearing about Path it helps to know a bit about its founders. One co-founder, Shawn

Fanning, became a poster child for the Digital Age well over a decade ago as the founder of Napster (no, not the co-founder

who was played by Justin Timberlake in "The Social Network") and the other, Dave Morin, was one of Facebook's most visible
wow power leveling
employees several years ago as he oversaw the launch of its groundbreaking developer platform. When Morin departed Facebook

in January, leaving behind a far bigger, more powerful company than the one he'd joined late in 2006, he said he'd be working

with Fanning on a new start-up. At the time, they didn't know what they'd be doing; they toyed with a few possible products

before settling on the final idea.

So this is Path: it's a sort of hybrid of the mobile photo-sharing apps that have generated such a craze lately, and the

private, on-the-fly group messaging services that promise an alternative to communicating in a huge social network. You share

photos in a stream called a "path," but you can only share your "path" with a total of 50 people, and those 50 people must be

pulled out of your iPhone's contact list. (Android and BlackBerry versions are on the way.)

You can tag each photo--with people, with a place, and with a "thing" in it. The entire item is what Path calls a "moment."

There are some unique quirks to the service: the list of contacts you see in Path isn't the people with whom you share your

"path," but the people who have opted to share with you, a marked (if potentially confusing) contrast to the voyeuristic

world of Twitter. When you tag a "thing" in a Path "moment," you can type in anything but are also offered a list of other

things that have been tagged nearby as well as at similar hours of the day.

On this mid-afternoon in early November in the offices of a start-up with some of the sweetest views that San Francisco has

to offer, Path tags that pop up include "epic sunset, hacking, Guy Fawkes, blue skies, launch night."